Archive for the 'Teaching' Category
Put aside for the moment that segregation of public schools in the United States is at its highest level since 1968; our country has backslid. During the more than three decades from 1954 (Brown Vs Board of Ed) and 1988 (peak desegregation in the US), achieving racial equality, or at least access to equal resources was arguably a more polarizing issue than immigration, gay marriage, and abortion are today. Currently, standards-based testing, and in particular, the changes that will be effected by the voluntary adoption of the Common Core, is occupying nearly all of the mindspace of educators, administrators, and education policy makers alike. Our obsession with testing will seem trivial, however, when we begin to confront the tectonic shift in paradigm that will be inspired by Google Glass.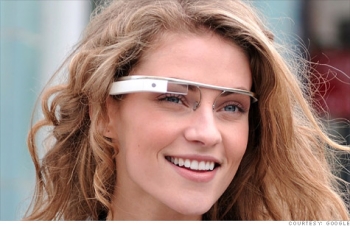 I have argued before that all of the edtech we have seen in the last decade, cool as it is, has not significantly impacted how well we educate our youth. Few technologies, even expertly applied, have had an impact on the end product of K12 education. STEM scores have risen slightly in the last decade, though this is probably a result of myriad federal and state programs aimed squarely at placing more highly qualified STEM educators in classrooms. Diligently applied software programs to enhance reading ability and numeracy have shown some nice improvements on student test scores; though it could be argued that any mindful application of an educational protocol, employing technology or not, will increase student test scores.